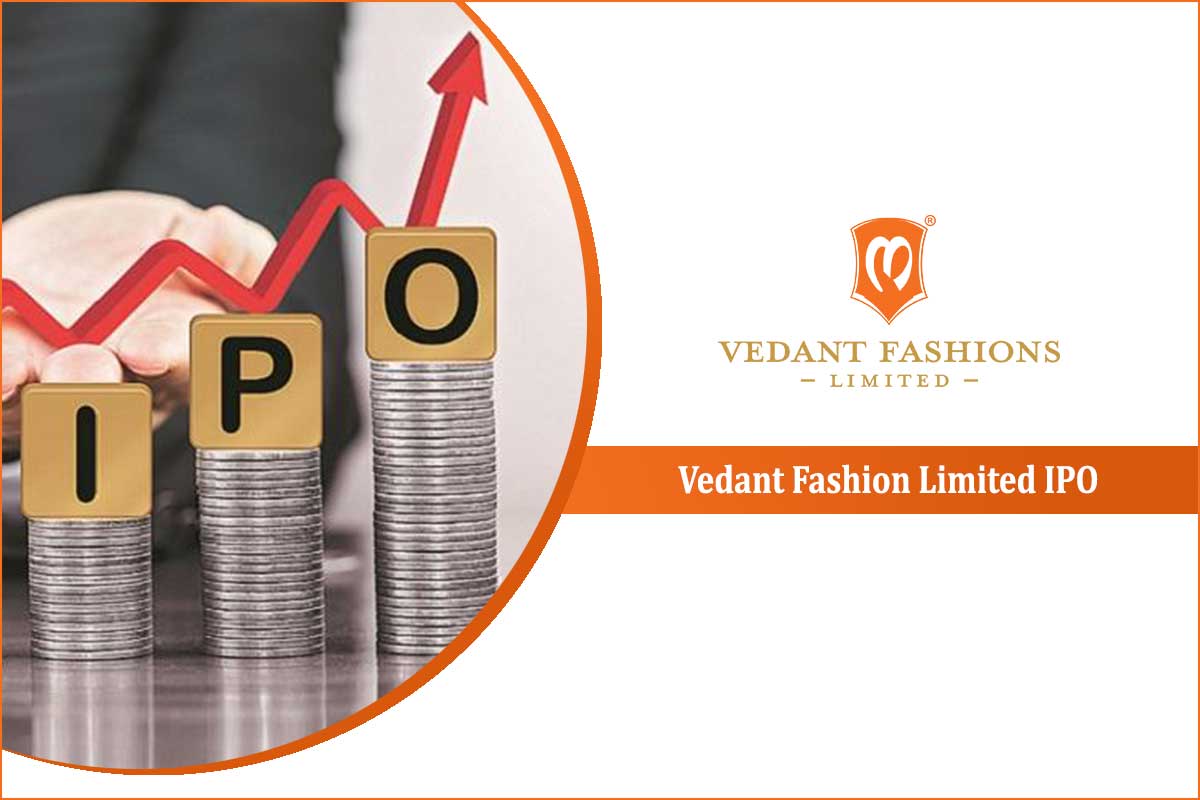 Vedant Fashion Limited IPO Company Profile:
Vedant Fashions Limited, holds the Indian largest men wedding and ethnic wear segment in the country under the brand name Manyavar, company has its headquarter in Kolkata, West Bengal. Manayavar has a pan India presence and now even expanding their global foot print. Main focus of this company is catering to mid – Income group of the country where there is huge growth opportunity. They are continuously growing their revenue but in FY21 due to covid their company saw degrowth.
Its products include men's and women's ethnic wear items. In 2015 it introduced Mohey and acquired one of the biggest fashion brands in south India, Mebaz in 2018. Its reputation is across the world with a commanding retail presence of 600+ stores in over 200 cities and in 3 countries with 11 international stores in U.A.E and USA.
Vedant Fashion Limited IPO Objective:
Increase production capacity of 10 million pieces per annum.
Global expansion of the business
Positive Outlook of the firm:
Trusted brand amongst the existing ethnic wear brands.
Price range is mid income level which is a huge Indian market
Company is making consistent making cash flow and free cash flow.
Debt free company
Promoters of the company:
Ravi Modi
Shilpi Modi
Ravi Modi and Family trust
Vedant Fashion Limited IPO Shareholding Pattern:
| | |
| --- | --- |
| Particulars | Pre-Issue |
| Promoters & Promoters Group | 92.50% |
| Public |  7.50% |
Vedant Fashion Limited IPO details:
| | |
| --- | --- |
| Issue Size (Value) | – |
| Face Value | Rs. 1 |
| Issue price | |
| Minimum lot | |
| Market Lot | |
| Stock Exchange | |
| QIB Portion | |
| NIB Portion | |
| Retail Portion | |
| Fresh Issue | |
| Offer for Sale | 36,364,838 equity shares |
Vedant Fashion Limited IPO Financials:
| | | | |
| --- | --- | --- | --- |
| Particulars (in Rs. Cr.) | As at/ for the year ended March 31, 2021 | As at/ for the year ended March 31, 2020 | As at/ for the year ended March 31, 2019 |
| Net Worth | 1090.6 | 1065.2 | 882.0 |
| Total revenue | 625.01 | 947.97 | 819.79 |
| Net Profit after tax | 132.9 | 236.6 | 176.4 |
| Net cash inflow/ (outflows) | 252.6 | 243.4 | 234.8 |
Lead Manager Details
1 st Floor, Axis House C-2 Wadia International Center Pandurang Budhkar Marg, Worli Mumbai – 400 025 Maharashtra, India
Telephone: +91 22 4325 2183
E-mail: vedantfashions.ipo@axiscap.in
Website: www.axiscapital.co.in
Investor grievance e-mail: complaints@axiscap.in
Contact Person: Sagar Jatakiya
SEBI registration no.: INM000012029
Edelweiss Financial Services Limited
6th Floor, Edelweiss House Off CST Road, Kalina Mumbai 400 098 Maharashtra, India
Telephone: +91 22 4009 4400
E-mail: manyavar.ipo@edelweissfin.com
Investor grievance e-mail: customerservice.mb@edelweissf in.com
Website: www.edelweissfin.com
Contact Person: Dhruv Bhavsar / Nikhil Joshi
SEBI registration no.: INM0000010650
ICICI Centre H.T. Parekh Marg, Churchgate, Mumbai – 400020, Maharashtra, India
Telephone: +91 22 2288 2460
E-mail: vedant.ipo@icicisecurities.com
Investor grievance e-mail: customercare@icicisecurities.com
Contact Person: Monank Mehta
Website: www.icicisecurities.com
SEBI Registration No.: INM000011179
10th Floor, IIFL Centre Kamala City, Senapati Bapat Marg Lower Parel (West) Mumbai 400 013 Maharashtra, India
Telephone: + 91 22 4646 4600
E-mail: manyavar.ipo@iiflcap.com
Website: www.iiflcap.com
Investor grievance E-mail: ig.ib@iiflcap.com
Contact Person: Shirish Chikalge / Keyur Ladhawala
SEBI Registration No.: INM000010940
Kotak Mahindra Capital Company Limited
1 st Floor, 27 BKC, Plot No. C-27 G Block, Bandra Kurla Complex Bandra (East), Mumbai 400 051 Maharashtra, India
Telephone: +91 22 4336 0000
E-mail: vfl.ipo@kotak.com
Investor grievance e-mail: kmccredressal@kotak.com
Website: www.investmentbank.kotak.com
Contact Person: Ganesh Rane
SEBI Registration No: INM000008704
Kfin Technologies Private Limited
Selenium Tower B Plot 31 & 32, Gachibowli Financial District, Nanakramguda Serilingampally, Hyderabad 500 032 Telangana, India
Telephone: +91 40 6716 2222
Email: manyavar..ipo@kfintech.com
Website: www.kfintech.com.com
Investor grievance E-mail: einward.ris@kfintech.com
Contact Person: M. Murali Krishna
SEBI Registration No: INR000000221 BID/OFFER PROGRAMME