Visit Our Business Associate Website
Download Business Associate Form
Business Associate
Be part of our growth story. We invite you to partner with Elite, one of the most experienced names in the stock broking Industry. As a Business Partner you can gain mileage from the goodwill, recognition, business name and reputation associated with Elite. Also, you can be rest assured that you will receive all the necessary support required to make your business profitable and scalable.
Elite Wealth has created businesses across, Capital Markets, Insurance, Commodities and Portfolio Management. Working with our partners, Elite believes in ethical and transparent business practices.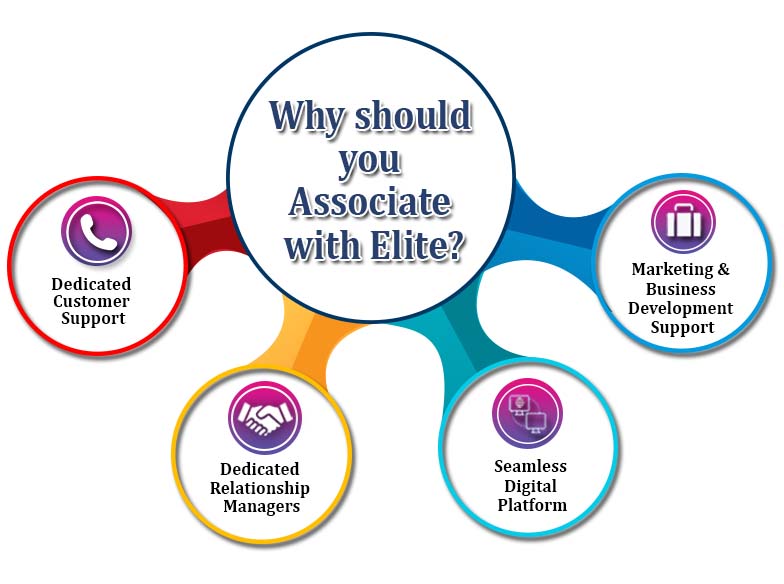 Enter Your Details For Need An Assistance:
Why should you Associate with Elite?
Dedicated equity sales and research support to each business partner
Dedicated Relationship Managers
Access to online soft-wares for better client servicing
Complete marketing & business development support
Availability of great value-added services / online facilities. Less dependence on physical interaction.
Efficient in query resolution. High service standards.
Enjoys high customer conversions, Retention and Satisfaction levels
Customized and Personalized consultancy offered to clients