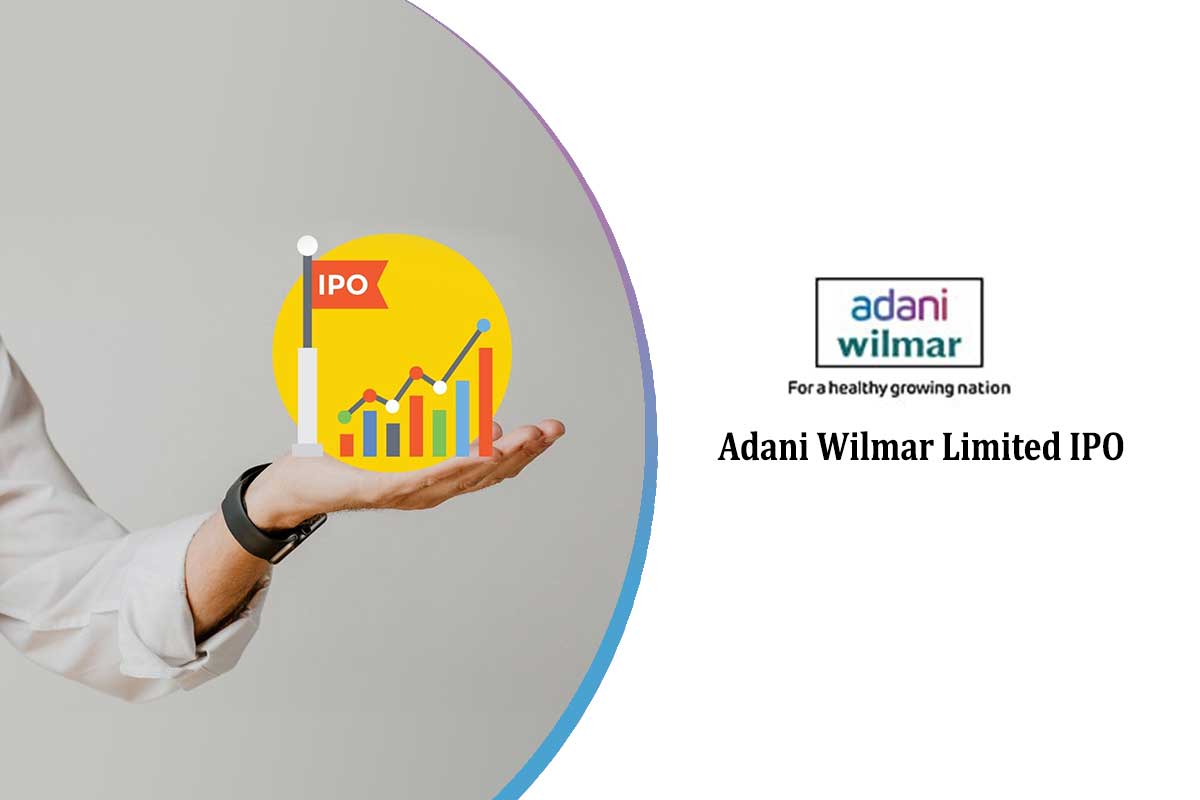 Adani Wilmar Limited  IPO Company Profile: –
Adani  Wilmar, the maker of top-selling edible oil brand "Fortune" is a joint venture between the Adani Group and top Asian agri-business player Wilmar. They are one of the fastest growing packaged food companies in India, based on the growth in revenues during the last five years (Source: Technopak Report).The company deals in three category the biggest of them all is the edible oil from where company generate around 75% of their revenue , the other two segment are packaged food & FMCG and industry essentials. Under the fortune brand company is constantly adding new product like wheat flour, pulses, ready to eat soya chunks, Khichdi etc. Company has a strong pan India network with strong brand recall they have 22 plants across the country and the biggest of them all is the Mundra Plant which has capacity of 5000 MT per day. Adani has plan to invest ₹ 2000 crore in their food business and are constantly looking for acquisition also. Company is constantly expanding its ecommerce reach, they have recently launch their Apps to reach new customer.
Company has shown strong financial performance in last 5 year, their revenue are increasing at a CAGR of 11.28% from 2015-2020, their profit are almost double from 2019, and are posting strong cash flow every year.
---
---
Adani Wilmar Limited  IPO Details – 
| | |
| --- | --- |
| Issue Open | – |
| Price Band | – |
| Issue Type | Book Built Offer |
| Issue Size (Value) | – |
| Face Value | Rs.1.00 |
| Issue price | – |
| Minimum lot | – |
| Market Lot | – |
| Stock Exchange | NSE,BSE |
| QIB Portion | 50% |
| NIB Portion | 35% |
| Retail Portion | 15% |
| Fresh Issue | Rs. 4500 Crore |
| Offer for Sale | – |
Adani Wilmar Limited  IPO Positive outlook of the Firm:
Growth in FMCG market is long way to go as per capita income of consumer increase, and this company is one of the fastest growing FMCG Company.

Company is constantly innovating and entering new market and segment like soap, handwash, sanitizers etc.

They are the largest olechemical manufacturer of India, which has a strong Pan India presence.

Strong promoter backing in the name of Adani and Wilmar.
Adani Wilmar Limited  IPO Objective of the Issue:
Funding New capex so that they are future Ready

Repayment/Prepayment of existing Borrowing of the company.

Fund any of the Strategic Acquisition and Investment.

General corporate purposes.
Adani Wilmar Limited  IPO Promoters of the company:
Adani Enterprises Limited, Adani Commodities LLP and Lence Pte. Ltd are the company promoters..
Adani Wilmar Limited  IPO Financials:
| | | | |
| --- | --- | --- | --- |
| Particulars (in Rs. Cr.) | As at/ for the year ended March 31, 2021 | As at/ for the year ended March 31, 2020 | As at/ for the year ended March 31, 2019 |
| Net Worth | 3298.14 | 2570.69 | 2111.0 |
| Total revenue | 37195.65 | 29766.98 | 28919.68 |
| Net Profit | 727.64 | 460.87 | 375.52 |
| Net cash inflow/ (outflows) | 926.00 | 781.29 | 1693.03 |
Adani Wilmar Limited  IPO Shareholding Pattern:
| | |
| --- | --- |
| Particulars | Pre-Issue |
| Promoters & Promoters Group | 100% |
| Public |  – |
Lead Manager Details
1)  ICICI Securities Limited
ICICI Centre, H. T. Parekh Marg, Churchgate, Mumbai 400 020 Maharashtra,
India Tel: +91 22 2288 2460
E-mail: adaniwilmar.ipo@icicisecurities.com
Website: www.icicisecurities.com
Investor Grievance ID: customercare@icicisecurities.com
Contact Person: Sumit Singh SEBI Registration Number: INM000011179
2) HDFC Bank Limited
Investment Banking Group Unit 401 & 402, 4th Floor Tower B Peninsula Business Park Lower Parel, Mumbai 400 013 Maharashtra,
India Tel: +91 22 3395 8233
E-mail: adaniwilmar.ipo@hdfcbank.com
Website: www.hdfcbank.com
Investor Grievance ID: investor.redressal@hdfcbank.com
Contact Person: Ravi Sharma / Harsh Thakkar
SEBI Registration Number: INM000011252`
3) BNP Paribas
1-North Avenue Maker Maxity, Bandra Kurla Complex Bandra (E), Mumbai 400 051 Maharashtra, India
Tel: +91 22 3370 4000
E-mail: dl.ipo.adaniwilmar@asia.bnpparibas.com
Website: www.bnpparibas.co.in
Investor Grievance ID: indiainvestors.care@asia.bnpparibas.com
Contact Person: Soumya Guha
SEBI Registration Number: INM000011534
4) Kotak Investment Banking:
Kotak Mahindra Capital Company Limited 1st Floor, 27 BKC Plot No. 27, 'G' Block Bandra Kurla Complex, Bandra (East) Mumbai 400 051 Maharashtra,
India Tel: +91 22 4336 0000
E-mail: adaniwilmar.ipo@kotak.com
Website: https://investmentbank.kotak.com Investor
Grievance ID: kmccredressal@kotak.com
Contact Person: Ganesh Rane
SEBI Registration Number: INM000008704
5) J.P. Morgan India Private Limited
J.P. Morgan Tower, Off. C.S.T. Road Kalina, Santacruz (East), Mumbai 400 098 Maharashtra, India
Tel: +91 22 6157 3000
E-mail: adaniwilmar_ipo@jpmorgan.com
Website: www.jpmipl.com
Investor Grievance ID: investorsmb.jpmipl@jpmorgan.com
Contact Person: Saarthak K Soni
SEBI Registration Number: INM000002970
6) BofA Securities India Limited
Ground Floor, "A" Wing One BKC, "G" Block Bandra Kurla Complex Bandra (East), Mumbai 400 051 Maharashtra, India
Tel: +91 22 6632 8000
E-mail: dg.adani_wilmar_ipo@bofa.com
Website: www.ml-india.com
Investor Grievance ID: dg.india_merchantbanking@bofa.com
Contact Person: Abhrajeet Banerjee
SEBI Registration Number: INM000011625
7) Credit Suisse Securities India Private Limited
9th Floor, Ceejay House Plot F Shivsagar Estate, Dr. Annie Besant Road Worli, Mumbai 400 018 Maharashtra, India
Tel: +91 22 6777 3885
E-mail: list.adaniwilmaripo@credit-suisse.com
Website: www.credit-suisse.com/in/en/investmentbankingapac/investment-banking-in-india/ipo.html
Investor Grievance ID: list.igcellmerbkng@creditsuisse.com
Contact Person: Abhishek Joshi
SEBI Registration Number: INM000011161
Disclosure in pursuance of Section 19 of SEBI (RA) Regulation 2014
Elite Wealth Limited does/does not do business with companies covered in its research reports. Investors should be aware that the Elite Wealth Limited may/may not have a conflict of interest that could affect the objectivity of this report. Investors should consider this report as only information in making their investment decision and must exercise their own judgment before making any investment decision.
For analyst certification and other important disclosures, see the Disclosure Appendix, or go to www.elitewealth.in. Analysts employed by Elite Wealth Limited are registered/qualified as research analysts with SEBI in India.( SEBI Registration No.: INH100002300)
Disclosure Appendix
Analyst Certification (For Reports)
Israil Khan, Elite Wealth Limited, suhail@elitewealth.in
The analyst(s) certify that all of the views expressed in this report accurately reflect my/our personal views about the subject company or companies and its or their securities. I/We also certify that no part of my compensation was, is or will be, directly or indirectly, related to the specific recommendations or views expressed in this report. Unless otherwise stated, the individuals listed on the cover page of this report are analysts in Elite Wealth Limited.
As to each individual report referenced herein, the primary research analyst(s) named within the report individually certify, with respect to each security or issuer that the analyst covered in the report, that:
(1) all of the views expressed in the report accurately reflect his or her personal views about any and all of the subject securities or issuers; and
(2) no part of any of the research analyst's compensation was, is, or will be directly or indirectly related to the specific recommendations or views expressed in the report.
For individual analyst certifications, please refer to the disclosure section at the end of the attached individual notes.
Research Excerpts
This note may include excerpts from previously published research. For access to the full reports, including analyst certification and important disclosures, investment thesis, valuation methodology, and risks to rating and price targets, please visit www.elitewealth.in.
Company-Specific Disclosures
Important disclosures, including price charts, are available and all Elite Wealth Limited covered companies by visiting https://www.elitewealth.in, or emailing research@elitewealth.in with your request. Elite Wealth Limited may screen companies based on Strategy, Technical, and Quantitative Research. For important disclosures for these companies, please e-mail research@elitewealth.in
Options related research:
If the information contained herein regards options related research, such information is available only to persons who have received the proper option risk disclosure documents. For a copy of the risk disclosure documents, please contact your Broker's Representative or visit the OCC's website at https://www.elitewealth.in
Other Disclosures
All research reports made available to clients are simultaneously available on our client websites. Not all research content is redistributed, e-mailed or made available to third-party aggregators. For all research reports available on a particular stock, please contact your respective broker's sales person.
Ownership and material conflicts of interest Disclosure
Elite Wealth Limited policy prohibits its analysts, professionals reporting to analysts from owning securities of any company in the analyst's area of coverage. Analyst compensation: Analysts are salary based permanent employees of Elite Wealth Limited. Analyst as officer or director: Elite Wealth Limited policy prohibits its analysts, persons reporting to analysts from serving as an officer, director, board member or employee of any company in the analyst's area of coverage.
Country Specific Disclosures
India – For private circulation only, not for sale.
Legal Entities Disclosures
Mr. Ravinder Parkash Seth is the Managing Director of Elite Wealth Ltd (EWL, henceforth), having its registered office at Casa Picasso, Golf Course Extension, Near Rajesh Pilot Chowk, Radha Swami, Sector-61, Gurgaon-122001 Haryana, is a SEBI registered Research Analyst and is regulated by Securities and Exchange Board of India. Telephone:011-43035555, Facsimile: 011-22795783 and Website: www.elitewealth.in
EWL discloses all material information about itself including its business activity, disciplinary history, the terms and conditions on which it offers research report, details of associates and such other information as is necessary to take an investment decision, including the following:
1. Reports
a) EWL or his associate or his relative has no financial interest in the subject company and the nature of such financial interest;
(b) EWL or its associates or relatives, have no actual/beneficial ownership of one per cent. or more in the securities of the subject company, at the end of the month immediately preceding the date of publication of the research report or date of the public appearance;
(c) EWL or its associate or his relative, has no other material conflict of interest at the time of publication of the research report or at the time of public appearance;
2. Compensation
(a) EWL or its associates have not received any compensation from the subject company in the past twelve months;
(b) EWL or its associates have not managed or co-managed public offering of securities for the subject company in the past twelve months;
(c) EWL or its associates have not received any compensation for investment banking or merchant banking or brokerage services from the subject company in the past twelve months;
(d) EWL or its associates have not received any compensation for products or services other than investment banking or merchant banking or brokerage services from the subject company in the past twelve months;
(e) EWL or its associates have not received any compensation or other benefits from the Subject Company or third party in connection with the research report.
3 In respect of Public Appearances
(a) EWL or its associates have not received any compensation from the subject company in the past twelve months;
(b) The subject company is not now or never a client during twelve months preceding the date of distribution of the research report and the types of services provided by EWL